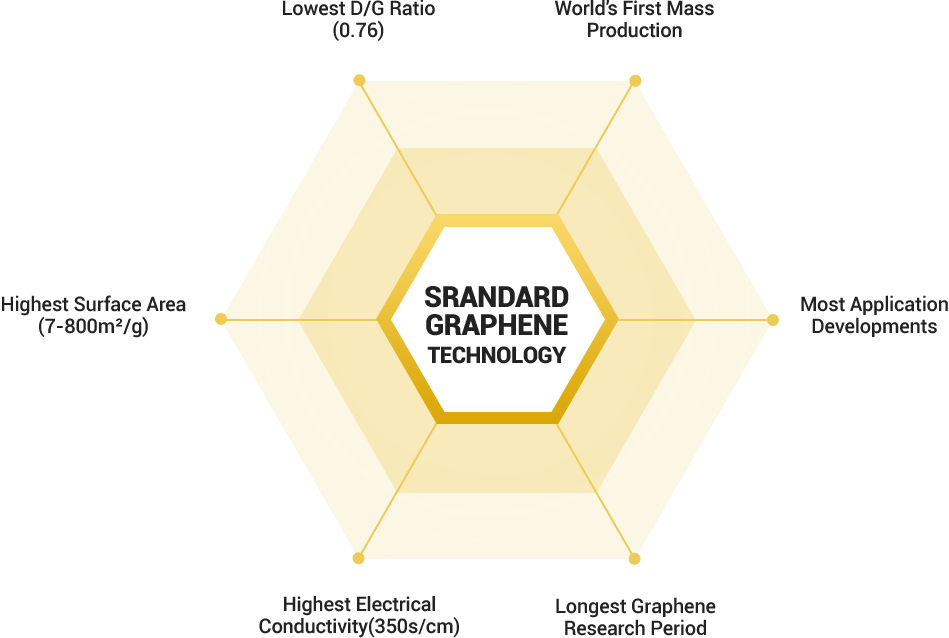 STANDARD GRAPHENE's Cutting-Edge Graphene Technology
Proprietary technology for high-quality Graphene product development & manufacturing.
9+years of intensive research and development in the fields of Graphene and carbon nanomaterials.
Distinguishable & proven R&D results.
R & D
Research and Development lie at the core value of our company.
We invest in various customized fields of application, expand the variety and range of our products, as well as develop the core capacities of Graphene itself.
The only way to change is to innovate, and at STANDARD GRAPHENE, we continually pioneer the revolution of the materials industry.
        STANDARD GRAPHENE Production Method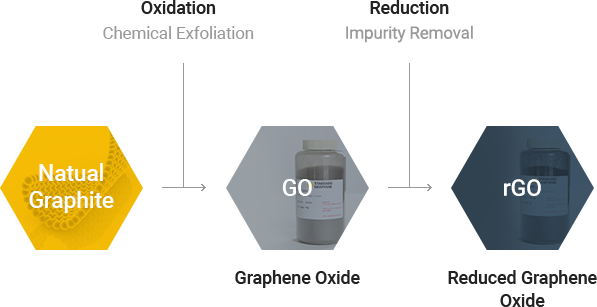 STANDARD GRAPHENE Market Position
Applications Table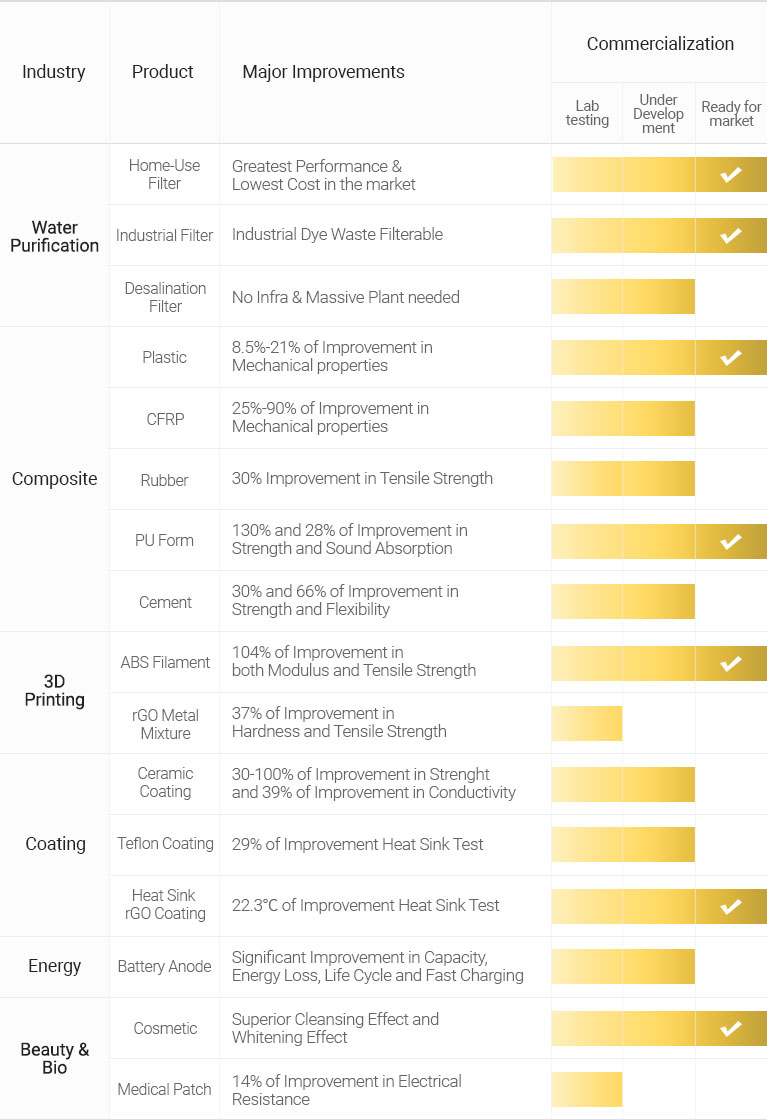 Industry
Product
Major Improvements
Commercialization
Lab
Testing
Under
Development
Ready for
Market
Water Purification
Home-Use Filter
Greatest Performance & Lowest Cost in the Market
Industrial Filter
Industrial Dye Waste Filterable
Desalination Filter
No Infra & Massive Plant Needed
Composite
Plastic
8.5%-21% of Improvement in Mechanical Properties
CFRP
25%-90% of Improvement in Mechanical Properties
Rubber
30% Improvement in Tensile Strength
PU Form
130% and 28% of Improvement in Strength and Sound Absorption
Cement
30% and 66% of Improvement in Strength and Flexibility
3D Printing
ABS Filament
104% of Improvement in both Modulus and Tensile Strength
rGO Metal Mixture
37% of Improvement in Hardness and Tensile Strength
Coating
Ceramic Coating
30-100% of Improvement in Strength and 39% of Improvement in Conductivity
Teflon Coating
29% of Improvement Heat Sink Test
Heat Sink rGO Coating
22.3℃ of Improvement Heat Sink Test
Energy
Battery Anode
Significant Improvement in Capacity, Energy Loss, Life Cycle and Fast Charging
Beauty & Bio
Cosmetic
Superior Cleansing Effect and Whitening Effect
Medical Patch
14% of Improvement in Electrical Resistance